In this ever-growing "digital" market, if you are looking out for social media hacks to boost your brand growth, this blog is just the right pick for you! 
Social media is an highly efficient tool when it comes to optimizing marketing and customer engagement strategies. However, in order to leverage social media to the fullest, here are top 5 social media hacks to keep your brand at the top of it's game!
Optimize Your Content & Strategy 
The first step in boosting your brand growth is to define your objectives and goals. Choosing which social networks work the best for your brand is an important part of optimising your social media strategy.
Determine the routes via which you are most likely to encounter people who are interested in your company. Another part of optimization is the content. By experimenting with what connects best with your audience, you can optimise both original and curated content.
Using the correct tools, a reputable growth agency can improve headlines, pictures, keywords, and more. You may improve your audience engagement by optimising your website. This can assist them in carrying out the exact marketing actions you need.
Embed Blogs With Social Media Content
This is a great social media brand growth idea, and it's a simple yet efficient approach to increase visitor interaction.
As your organic search factor increases, including high-quality content may also assist you enhance Google ranks.
Embedding material from these social media channels into your blog articles, regardless of which channels you use, can help you increase interaction.
Indulge in Conversational Marketing
Prior to social media, marketing was a one-way street, with brands sending their messages out to customers who had little opportunity to be heard by brands. 
Consumers now connect with brands and have their voices heard thanks to social media. Even back then, there was still some bias in marketing.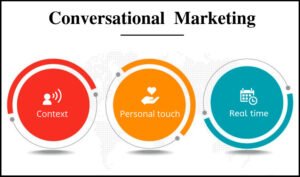 Much of social media marketing has so far been focused on promoting items and services. However, in 2021, this has drastically changed. 
Brands that want to stay relevant on social media will have to make the conversation more meaningful to consumers, rather than just telling them about their products.
Focus On Engaging With Your Audience
Engagement gives you a true picture of how interested your viewers are in your brand . Many social media networks have free analytics tools that help figure out what sorts of material on your page get the most interaction.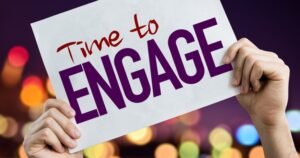 Facebook, Twitter, and Instagram provide free analytics tools that might help you find out what your target consumers are truly interested in. Experiment with material, and keep adjusting to publish what your followers respond to the most.
Partner With Micro-Influencers 
Last but not the least, is influencer marketing. It is one of the most popular 5 social media hacks to boost your brand growth. This social media marketing entails product placement and advertising by social media users who have a huge following in a certain industry. 
These are social media influencers with 2,000 to 50,000 followers who specialise in a specific subject or niche market. Small businesses can use micro-influencers to engage into influencer marketing. This will prevent the time-consuming job of advertising through major influencers. 
You'll be reaping the benefits of influencer marketing in no time if you can find even one individual who is passionate about your product or brand.
Final Words! 
Social media is a constantly changing landscape. You better make note of these 5 social media hacks to boost your brand growth if you want to stay at the top of the league! 
Wondering how to go about executing these social media tips? Don't worry! We got you covered! 
Connect with The Capturing Factory and find in-depth solutions to all your brand related problems! 
P.S – Check out our other blogs to gain insights about brand success!