With advancement in technology and a need to get the best possible creative outcome, here are 5 tools every graphic designer needs in 2021!
Thanks to new tools offering more features, new possibilities and easy user interfaces, the lives of graphic designers have become easier (maybe?).
To know more about the top 5 recommended and trending tools, continue reading!
Adobe Photoshop 
Looking for a synonym for photo editing? Adobe Photoshop is your go-to then! This is a perfect pick if your daily needs include working with pixel-based graphics for print, web designing, mobile apps, or digital art. It's easy interface makes it the most well-known professional photo editing software. 
With this tool, everything from choosing the correct exposure, colour balance, cropping and straightening photographs, changing the colours in your shot, erasing imperfections from a portrait, to integrating numerous images into a new scenario is possible. 
Adobe Photoshop can be used for everything – full-featured photo editing to making detailed digital paintings and sketches that look like they were done by hand, this tool does it all. 
Inkscape
Worrying about getting appropriate artistic and technical illustrations? Choose Inkscape! If you are just starting out your career as a graphic designer, Inkscape is the finest option.
Inkscape is a high-quality vector graphics programme that works on Linux, Mac OS X, and Windows PCs. It has a lot of functionality and is popular for cartoons, clip art, logos, typography, diagramming, and flowcharting, among other things. 
It's perfect for designing logos and icons, producing (animated) graphics for websites, creating posters and flyers, and creating patterns for cutting machines and laser engravers. 
It's also useful for sketching short comics, creating art, mocking out user interfaces, and creating or altering diagrams created by other tools. People use it for enjoyable projects like constructing maps, producing birthday cards, and designing 2D game visuals.
Adobe Illustrator 
This is a great tool if you are in search of a professional vector-based design and drawing program tool. It's the industry-standard software tool for anyone who wishes to work with vector graphics from anywhere in the world.
From single design elements to whole compositions, Adobe Illustrator is a perfect tool in a wider design workflow.
Graphic Designers use this tool to make posters, symbols, logos, patterns, icons, advertisements, and brochures among other things. 
Pixlr 
This is another tool which every graphic designer needs for sure. With Pixlr, you can effortlessly combine your paint tools with image designs. 
This photo editing app allows graphic designers to create and share beautiful photographs with ease. Wondering how it's time saving? Well, it lets you crop, rotate, and fine-tune their photos without having to deal with ads! Super cool right?  
Pixlr, a cloud-based photo editor, provides a variety of image altering tools and utilities too. It has an easy-to-use interface with most of the fundamental editing tools that you'll need. Get rid of the hassle of registering an account and use this tool right away! 
Canva 
Finally, here comes the saviour of all – Canva. This completely free and simple to use online photo editor helps you design absolutely everything!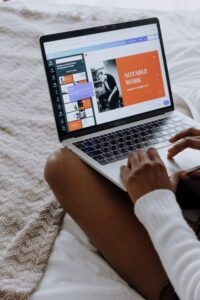 This graphic designing website is used to create invites, business cards, Instagram posts, and other things. Canva's broad features allow you to modify photographs effortlessly and efficiently. Additionally, you can also choose from a variety of free templates to make your designs. 
Thanks to its user-friendly drag-and-drop interface, Canva is a breeze to use!
Final Words! 
These are some tools every graphic designer needs and if you are one, you need to have these in your daily tool list! 
Follow The Capturing Factory – a content creation agency for more such insightful and engaging content!